Learn more. Do more. Be more.
At DealX, we're passionate about tech. But we're equally passionate about unleashing greatness within ourselves and each other. Which means you'll get the freedom to just be yourself.
To do the work you want to do. The freedom to learn, to learn from your mistakes, to push yourself and your own limits.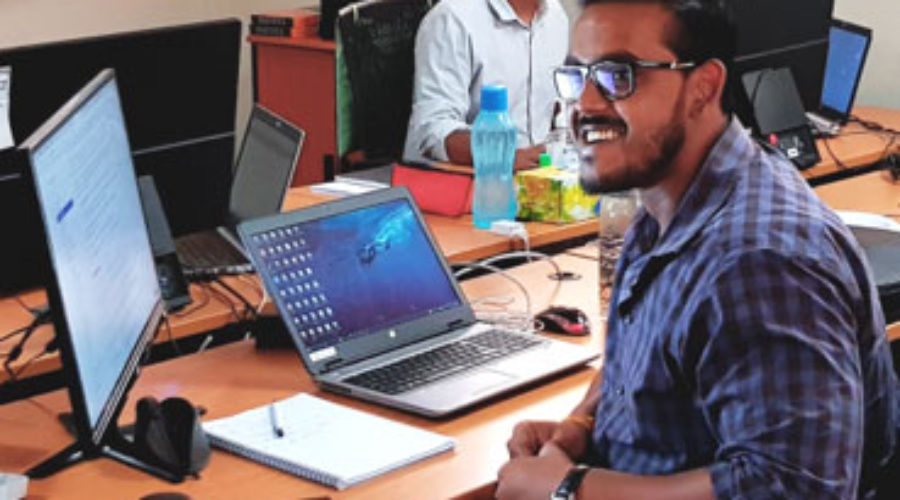 Want to know if you'll fit in?
Are you bright, curious and optimistic, quick to pick up new concepts and open to learning new things? Do you just love a good challenge and getting stuck in? Are you ready to step up and run with anything? Are you agile, adaptable and able to change, ready to get things done and quick to move on to the next thing?
Then you'll find a like-minded group of interesting problem solvers, who are also warm and welcoming, dynamic and excited about what tomorrow holds.
Life isn't ordinary at DealX
With offices around the globe, you'll be part of a diverse, smart, humble and laid-back team, who are also open-minded and always open to new ideas. We're allergic to egos, cruisers and unnecessary process.
You'll find the work interesting with very little red tape and constant opportunities to learn. We also believe in flexible hours and work spaces, so you can get things done in your way. Which is why we have also focused on creating an environment with less noise, less disruption and more time to focus.
We are open to new ideas and fresh perspectives, always ready to challenge ourselves and the status quo. So we never settle, never stop improving and never stop learning.
We welcome challenges and don't shy away from problems. Flexible, agile and adaptable, we step up and get things done – with energy and enthusiasm.
Constantly striving for excellence, we take ownership and responsibility, pushing ourselves and each other. We check in, follow up, own our mistakes and fix them.
We keep things simple and straightforward, make them easy and uncomplicated. We focus on transparency and clarity, working with integrity and sincerity.
We believe that communication is at the heart of collaboration. We value diversity and individuality, listen with our hearts and heads and are honest and kind, clear and direct.
To work well, do well and live well, we need to be well. So we make work a happy, healthy and flexible place, celebrating achievements and each other. And take time out.
Wellbeing is important to us, so much so that it's one of our Values. We back that up with excellent health cover from leading providers.
You joined us because you like us, and we like you and so we want to work together as long as possible. We demonstrate that through these long-term benefits.
We want to work with people who are curious, and constantly striving for knowledge and growth. That's why we have a per person budget available for learning & development.
We approach having fun as seriously as we approach doing exceptional work. We think it's important to take time out to do the fun stuff – anything from small team drinks to regional office parties, virtual social events and our end of year Sun City extravaganza.
We believe that to work and live most effectively, we need to be transparent about who we are, what we do and how we do it. No surprises, just clarity. It's why our Employee Handbook, Values and Leadership Principles are publicly available – we want the world to see us and hold ourselves accountable to that.
Flexible & remote working
With our geographically distributed teams and a client base in the US and UK, we had a flexible approach to working life way before COVID. Post pandemic, whilst we have kept most of our offices, our approach is that our people should work where it best suits them and their life – home, office or anywhere you are most productive.
Your success is our success. And vice versa.
We have a structured approach to our 1:1s with your manager which is open, honest and confidential with bi-directional feedback. We discuss not just your work and progress, but also your personal growth – hopefully all with radical candour.
From the time you first apply, our recruitment process is tightly managed and well communicated. We want you to feel part of our business from the start. A clear induction process, view of the business, a projected work plan and regular check-ins from all management make this happen.
In the tech industry, we know that your laptop is your most important tool, as it's the instrument of creation. So we only work with the best machine specs. We get in touch well before you start to get this set up so you hit the ground running on day one.
Personal Growth Objectives
Part of our 1:1 process is understanding what direction you want your career and personal growth to go, record it and facilitate it through training & mentorship.
We recognise the value of strong & clear leadership within a business, especially a distributed one. That's why we developed our own leadership development programme, an intentional and insightful journey our new leaders go on as part of their personal and career progression.
We are fortunate to work with smart and experienced people. We have a wealth of knowledge within our business, and regular masterclasses on a variety of topics to help share it.
As part of our ethos around transparency, we have regular broadcasts where we update the company as to the business direction, strategy & financials. The more you know about what we do and where we are going, the greater chance of success we have of getting there.
We take our physical and mental health seriously and are always looking out for, and checking in with each other. We want to get the best out of life and that means having a solid physical and mental foundation from which to enjoy it.
Our Leadership Principles
We are humble, we ask, we believe more heads are better than one, we encourage opinion and debate, we are open to being challenged, we take this into consideration when making a decisions to move forward.
We listen with our hearts and our heads, we hear people out, we embrace our humanity and the complexity of the world we live in, we allow people to be vulnerable in a safe environment.
We believe that to lead others you need to be able to know and lead yourself, we welcome and actively seek feedback to grow, we reflect on this and through this learn.
We are authentic, honest and bring our whole selves to work, we are passionate.
We work together as a team under pressure, we maintain perspective, we actively manage our stress so that we are calm in high pressure situations.
Play people to their strengths
We focus on people's strengths, and actively work with them to develop these.