DealX & StructureIt Partnership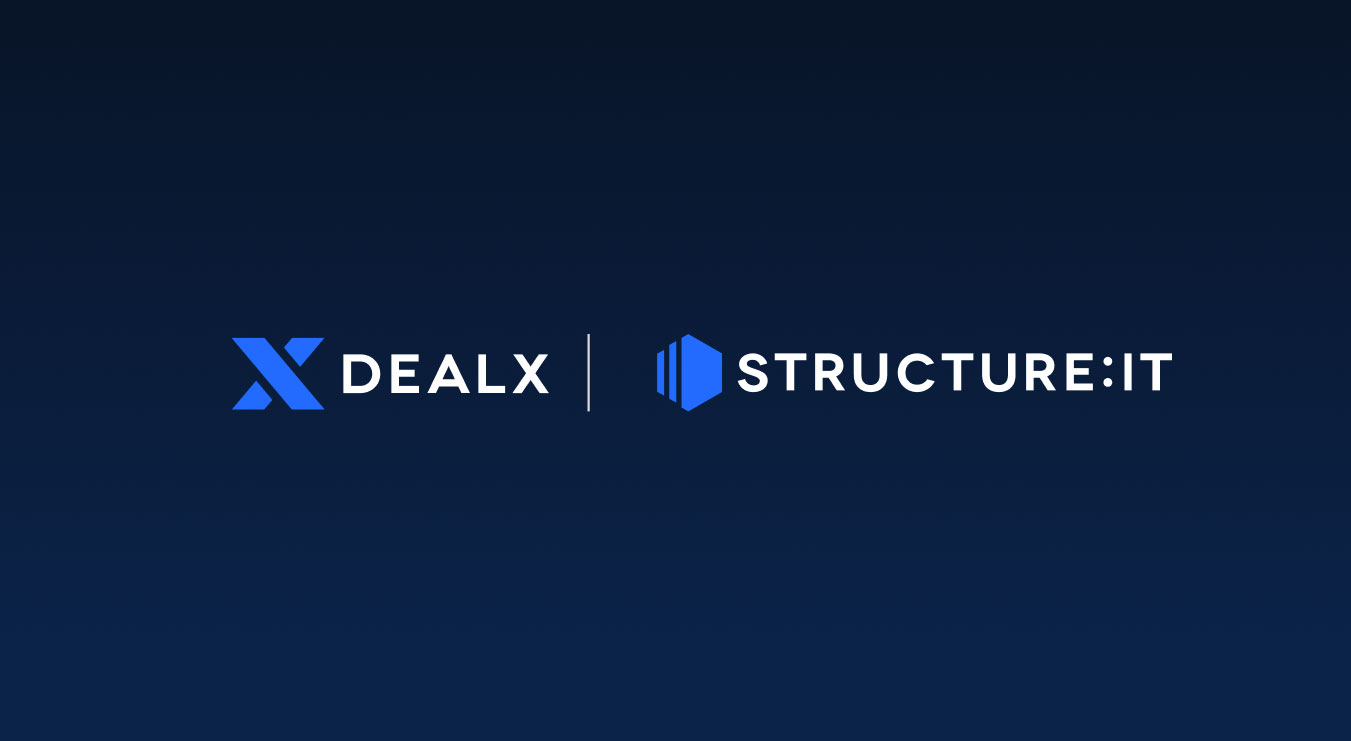 London (November 1, 2021) – DealX started life back in 2010 under the StructureIt brand (est. 2006). Back then DealX was branded as DealView and supported the structured product community through the provision of high quality data feeds and an Investor Reporting portal.
As we look to better serve the market, we have separated out the product and consulting offerings into two distinct businesses and brands.
DealX provides a secure platform to get, share and use data for structured products and private asset deals with the long-term mission of streamlining the lifecycle of these deals, bringing transparency and efficiency to the market.
StructureIt will continue to focus and expand our consulting services addressing the needs of clients in the capital markets.
We look forward to continuing the great work with our respective client bases whilst meeting and growing new relationships into the future.